Dragoniade
Ancient Wyrm




Joined: 02/09/2008 21:03:21
Messages: 129
Location: Longueuil


Offline
If you see this image for a clip thumbnail, this is because the clip is flagged as containing mature content.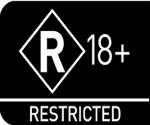 In order to access the clip, you must:
[list]Be logged in


Have the Mature filter enabled



Enabling Mature filter allow the content to filter through. It will be renamed in the future.
The feature is in your preference. From the menu, click Home then Preference.




Scroll down until you see "Mature Filter" and tick "Yes"




Save and you should now have access to all the clips.

P.S., the Birthday field is not important. It was supposed to be used for a Birthday message, but that got never implemented. It's not used to determine if you should see the mature content. Only the filter is.